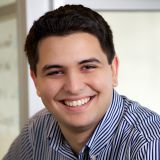 David Chouinard
| | |
| --- | --- |
| Member since | |
| Last seen online | |
| Pilot certificate | Private |
| Language | English (USA) |
Submitted
Two years after the Airbus 330 plunged into the Atlantic Ocean, Air France 447's flight-data recorders finally turned up. The revelations from the pilot transcript paint a surprising picture of chaos in the cockpit, and confusion between the pilots that led to the crash. Read more: Air France 447 Flight-Data Recorder Transcript - What Really Happened Aboard Air France 447 - Popular Mechanics (
www.popularmechanics.com
)
More...
Submitted
CBC The Fifth Estate interview with Pierre Sprey, co-designer of the F-16. (
www.youtube.com
)
More...
Submitted
Millions of Americans who got on a plane over the Thanksgiving holiday heard the admonition: "Please power down your electronic devices for takeoff." And absolutely everyone obeyed. I know they did because no planes fell from the sky. No planes had to make an emergency landing because the avionics went haywire. No planes headed for Miamiended up in Anchorage. We were all made safe because we all turned off all our Kindles, iPads, iPhones, BlackBerrys and laptops, just as the Federal Aviation… (
bits.blogs.nytimes.com
)
More...
Submitted
Many types of paper documentation are employed on the flight-deck. They range from a simple checklist card to a bulky Aircraft Flight Manual (AFM). Some of these documentation have typographical and graphical deficien- cies; yet, many cockpit tasks such as conducting checklists, way-point entry, limitations and performance calculations, and many more, require the use of these documents. Moreover, during emergency and abnormal situations, the flight crews' effectiveness in combating the situation… (
ti.arc.nasa.gov
)
More...
Submitted
On Monday morning I'm going to drive to the airport, check in for my flight to New York, then head to the airport bookstore for a stack of magazines to read on the plane. I'll do this reluctantly because I will carry both an Amazon Kindle and an Apple iPad packed full of reading material in my bag. (
bits.blogs.nytimes.com
)
More...
Submitted
Thanks to the scores of people who have responded overnight to my item saying that the airline insistence that "any device with an On-Off switch must be switched OFF" was another installment of security theater. I'll try to digest and respond to some of them later on. For now, a few sample messages representing the main schools of thought. (
www.theatlantic.com
)
More...
Submitted
Interesting business model: All-you-can-fly first-class for $1,000/mo between Palo Alto/Monterey/Santa Barbara/LA. (
www.surfair.com
)
More...
Submitted
There are many sad stories to tell about the U.S. economy, but here's some good news for everybody, from radical capitalists to consumer advocates: The incredible falling price of flying (
www.theatlantic.com
)
More...
Submitted
The regional airliner was climbing past 9,000 feet when its compasses went haywire, leading pilots several miles off course until a flight attendant persuaded a passenger in row 9 to switch off an Apple Inc. iPhone. (
www.bloomberg.com
)
More...
Submitted
Here is a picture I took on a trip a few years ago. Although it seems crazy hard (bordering on impossible), by working just with the information in this picture, can you: 1. Figure out how long the runway is? 2. What's the lat/long for this airport? You'll have to think like a detective to figure this one out. (
lifehacker.com
)
More...
Did you know that FlightAware flight tracking is supported by advertising?
You can help us keep FlightAware free by allowing ads from FlightAware.com. We work hard to keep our advertising relevant and unobtrusive to create a great experience. It's quick and easy to
whitelist ads
on FlightAware or please consider our
premium accounts
.